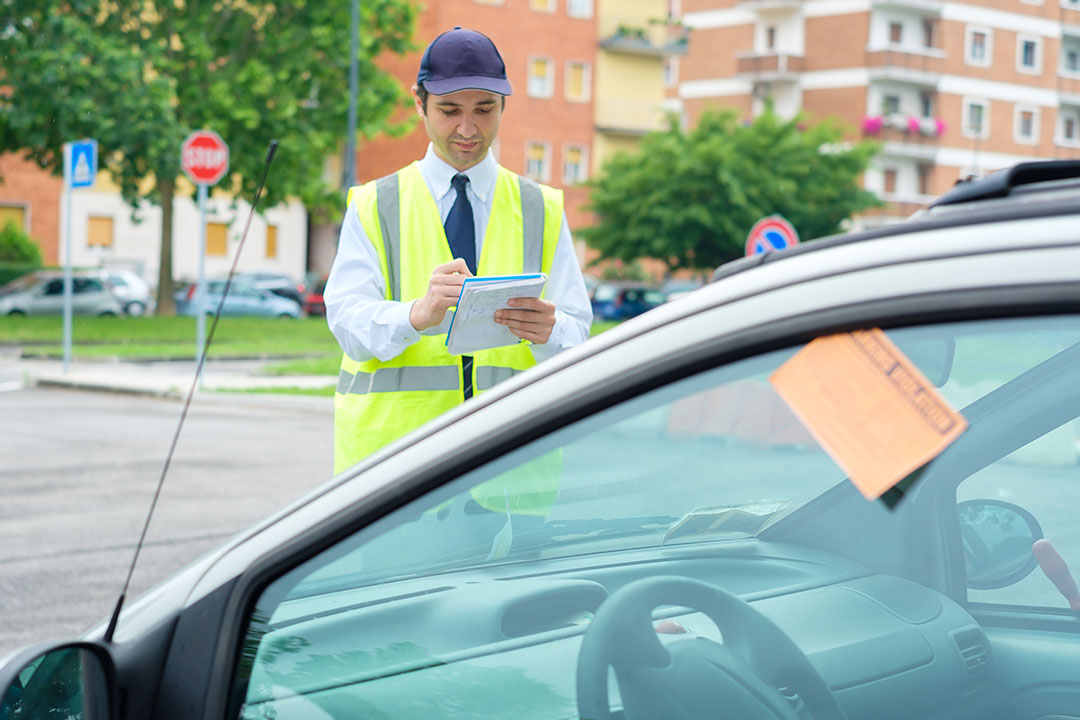 5 Ways to Increase the Efficiency & Security of Your Department
20 Apr 2020
5 Ways to Increase the Efficiency & Security of Your Department
Whether you work for the local or federal government, your organization most likely accepts cash as a form of payment. From collecting taxes and parking ticket fees to utility bills and more, government offices receive a surprising amount of cash each year.
In addition to accepting cash, employees of government organizations are also tasked with adhering to the established mandates and regulations of their office. While these procedures are meant to ensure the safety of deposits and everyone on premises, government employees are all too familiar with the challenges that come along with manual cash management, including:
Risky trips to deposit cash or make change at the bank

Lack of response and communication on request for proposals (RFPs)

Increased risk of theft and loss due to excess cash onsite

Time-consuming tasks of ensuring that deposits and funds are balanced within 24 hours
These frustrations and risks caused by manual cash management often lead to missed deadlines and compliance violations. Establishing an efficient cash handling policy can sometimes be difficult, especially when departments are unable to get a response from their RFP or answers to questions for their cash management provider.
Fortunately, with the following best practices in place and a trusted cash-in-transit provider, government organizations can streamline their operations to improve the safety and efficiency of their organization.
Quick Tips to Improve Cash Handling
In order to better streamline day-to-day tasks and ensure the safety of your cash, consider the following steps below:
1. COMPLETE THE RFP PROCESS
Most government organizations outsource their cash management to a cash-in-transit provider. As you review potential contracts, consider whether or not the company selected can meet the security and communication needs of your department. Working with an experienced company will help to simplify the process, save your organization time, and ensure direct customer support to assist with questions, both during the bidding process and after implementation.
2. ESTABLISH A CLEAR CASH HANDLING POLICY
After selecting a cash logistics provider, be sure to clearly outline all procedures for accepting cash payments. This policy should include deadlines, a list of employees with authorized access to funds, and a location where cash should be stored prior to a bank deposit.
Once the policy is complete, ensure that all responsible parties, including the CIT provider and employees, fully understand their roles and responsibilities.
3. MINIMIZE THE AMOUNT OF HANDS HANDLING CASH
By reducing the amount of people handling cash from transactions to bank deposits helps to avoid the possibility of fraud, counting errors, and theft. With this, it is essential that only authorized personnel handle the cash, and that all cash is kept in a secure location until it is picked up for deposit.
4. LEVERAGE ARMORED SERVICES
As you complete your contract for a CIT service, be sure to include armored services. Trained security professional will work with the government organization's current security policies to ensure they meet the regulations to provide the most efficient and safe deposit pick-up.
At the same time, the CIT provider can also deliver change orders. This keeps employees in the office, in front of visitors – letting them focus on their job duties and ensuring their department continues to run smoothly.
5. IF BUDGET ALLOWS, INVEST IN A SMART SAFE
Implementing a smart safe can help automate the cash handling process. The safe not only secures the deposits, it also increases employee productivity by letting them get back to their other responsibilities rather than manually counting cash.
However, smart safes may not fit in the budget. In that case, look into other security products, like a vault or teller box, to ensure the cash kept onsite is secure until it can be transferred to the bank.
Government organizations that implement these practices and use a trusted cash logistics provider can ensure their office, employees and deposits are better protected and prepared for accepting cash payments.
Working with a CIT provider is a cost effective solution that ensures payments are made by their due dates while reducing operational risks to the department. Additionally, organizations can improve visibility into their cash flow, enabling them a greater opportunity for active management of their funds.
Trust Your Cash Management to Brink's (CTA)
For 160 years, Brink's has been shaping the industry with more than unmatched experience and innovation in cash management. At Brink's, we a take big-picture approach to our comprehensive solutions with hardware, software, and services that put you at the center. Visit us on Facebook, Twitter, LinkedIn, or YouTube for more information on Brink's technology, services, and solutions for your business.
More from our insights library:
Cómo mejorar su gestión de efectivo con la aplicación 24SEVEN de Brink's Panamá
Mejore la gestión de efectivo con la aplicación 24SEVEN de Brink's. Puede realizar depósitos en su negocio, cambiar días de recogida de dinero en los dispositivos Brink's Complete, realizar un seguimiento de los depósitos y hacer seguimiento de la acreditación de sus fondos en las próximas 24 horas después de realizado el deposito en cualquiera de los dispositivos Brink's Complete.
Leer más
El futuro de la tecnología de gestión de efectivo
Dado que el efectivo sigue siendo un método de pago preferido por consumidores de todas las edades, la tecnología para la gestión de efectivo está en constante evolución hacia el futuro. Como resultado, tanto las tiendas minoristas como los bancos están siempre en busca de nuevos servicios y dispositivos para satisfacer las necesidades de sus clientes de manera más eficiente.
Leer más
La seguridad del efectivo adecuada para su organización gubernamental
A pesar de la creciente popularidad de los pagos por dispositivo móvil, el efectivo sigue siendo muy utilizado por los consumidores de todo el país. Es decir, muchas personas siguen usando dinero en efectivo para pagar los aranceles gubernamentales, como impuestos, multas por estacionamiento, costos judiciales y más. Este uso de efectivo crea una necesidad de gestionar efectivamente el ingreso de efectivo para permitir operaciones eficientes diariamente en los organismos gubernamentales.
Leer más